Carla Thomas of Post News Group Reports on Golden Girls Hats & Gloves Tea
April 9, 2013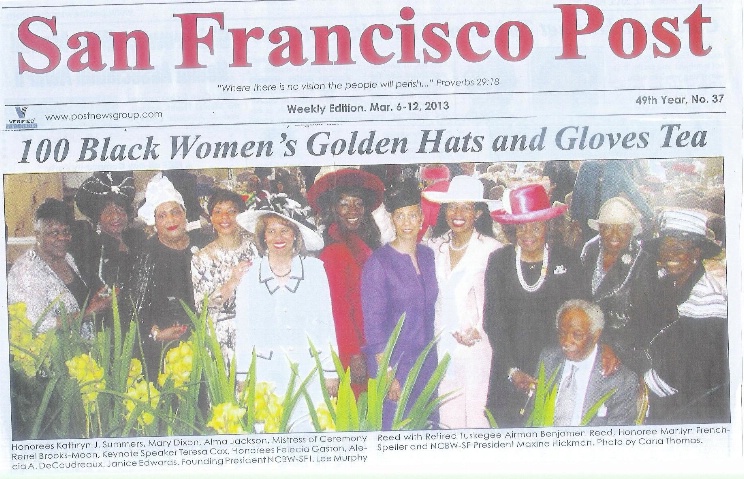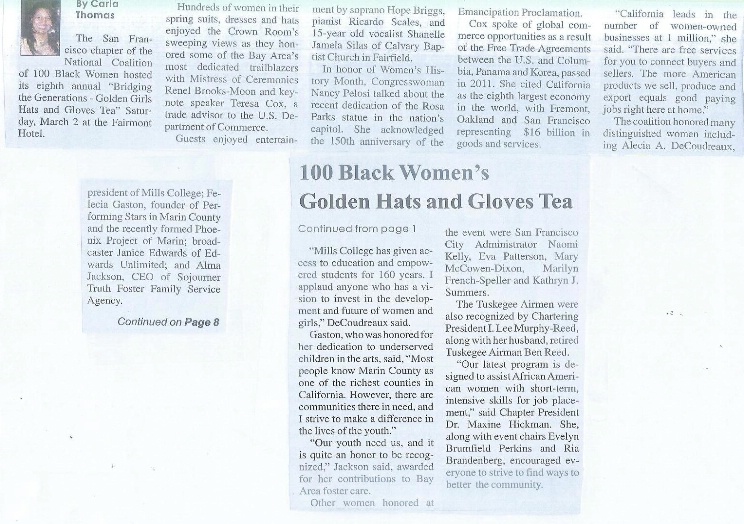 VIDEO BY LANCE BURTON OF PLANET FILLMORE FEATURES CARLA THOMAS
Catch "Damon with Batiste Fathers and Sons in Nola.com's 'Mardi Gras for All Y'All' the Virtual Installment of Mardi Gras Digital Version 2021During COVID-19 Pandemic adjustments.
Jackie Wright, President of Wright Enterprises calls for the resignation of Donald J. Trump, 45th President of the U.S. and commends Speaker Nancy Pelosi for her courage and resolve.
See Services from Miracles of Faith Community Church and commentary on the attack of the U.S. Capitol, January 6, 2021. Message from Miracles of Faith: "We hope this Epiphany Vespers will lift your spirits as well as encourage your faith in humanity. Grace and Peace Be Unto You My Friends in the Name of Our Lord and Savior Jesus Christ! Rev. Dr. Gregg Brown of Miracles of Faith Community Church(ELCA) in Oakland, CA, brings clarity of mind, passion of soul, and the power of the Holy Word to the events of this last week in the Nation's Capitol. The acts of sedition sanctified by our parting U.S. president are seen for what they are - a refusal to give up power when the real power has always rested in the hands of Almighty God. As the arch of history continues to bend toward justice, may we faithfully strive to love one another as Jesus, our Lord and Savior, loves us."
Back To Archives