Carla Thomas of Post News Group Reports on Golden Girls Hats & Gloves Tea
April 9, 2013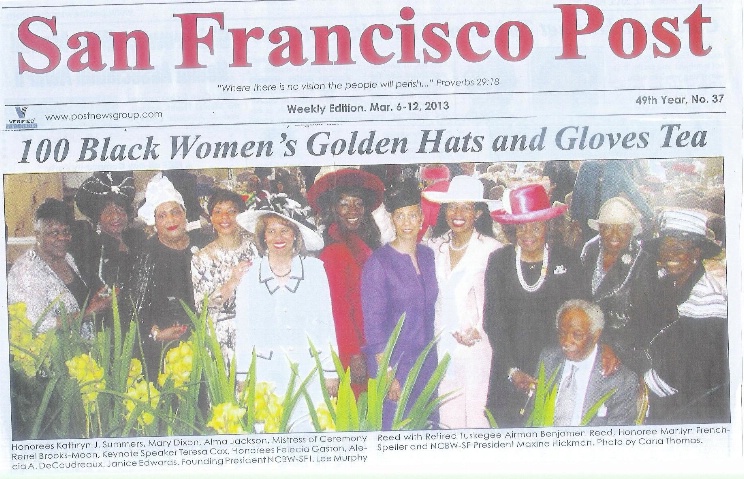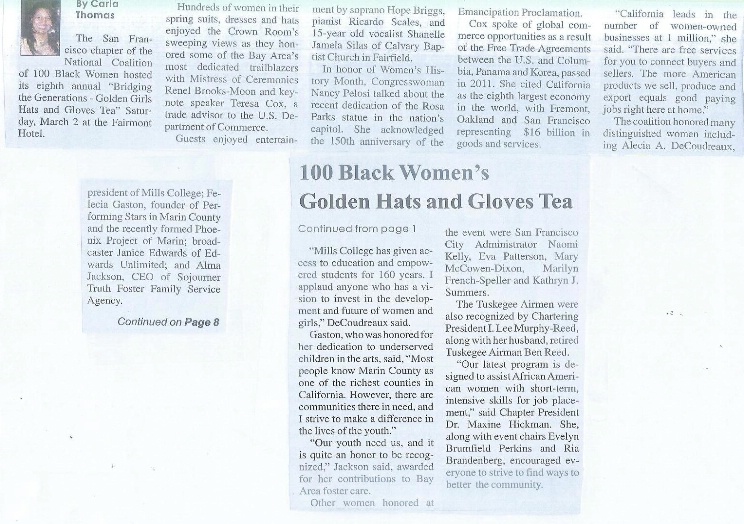 VIDEO BY LANCE BURTON OF PLANET FILLMORE FEATURES CARLA THOMAS
Mayor London N. Breed announced Thursday expanded COVID-related support for the Latino community, which has been disproportionately impacted by the pandemic. This new support comes after working with the community, particularly the Latino Parity and Equity Coalition, which has been advocating for more resources for the Latino community. This $28.5 million commitment will begin with an initial funding of $22.5 million to support the Latino community that will come through a variety of solutions, with focuses on health, housing, food access, workforce, and small businesses.
Mayor London N. Breed today released an Executive Directive to strengthen transparency and accountability between City Departments and partner organizations by requiring uniform and stricter standards regarding fundraising.
Monday, September 21, 2020, San Francisco was awarded nearly $45 million in capital and operating costs from the Stateís Project Homekey for the purchase of the Granada Hotel as Permanent Supportive Housing. The San Francisco Department of Homelessness and Supportive Housing and Episcopal Community Services, with support from Supervisor Aaron Peskin, applied for $44.8 million in funding to purchase and refurbish the 232-room Lower Nob Hill hotel. The purchase of the hotel is part of Mayor Breedís Homelessness Recovery Plan, which includes the largest one-time expansion of Permanent Supportive Housing in 20 years.
Back To Archives