Carla Thomas of Post News Group Reports on Golden Girls Hats & Gloves Tea
April 9, 2013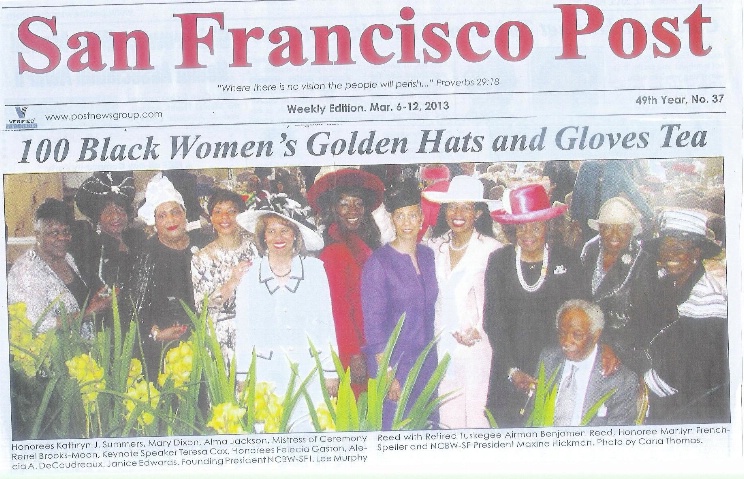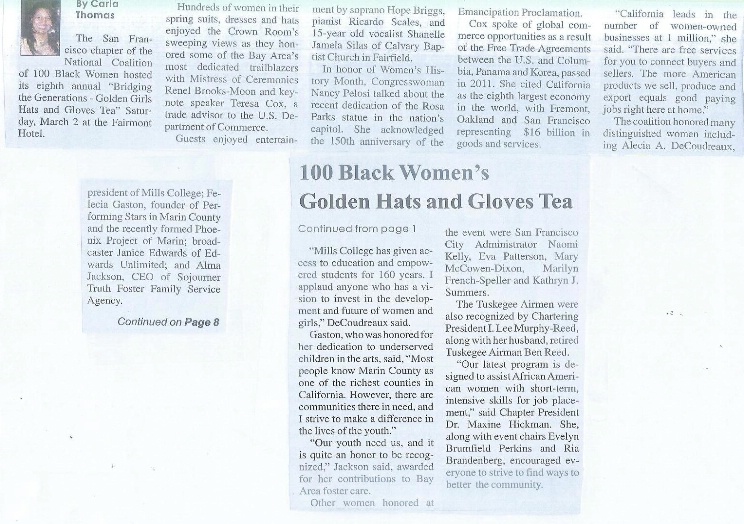 VIDEO BY LANCE BURTON OF PLANET FILLMORE FEATURES CARLA THOMAS
Executive Director George D. Saxton shares upcoming news. Read what's next for the San Francisco-Ho Chi Minh Sister City Committee.
Tax season can be a grueling time for tax professionals and the Urban Financial Services Coalition SF Bay Area Chapter wants to show them how much we appreciate all that they do. Come out and join UFSC SF Bay Area on Wednesday April 18th as we celebrate these HARD working professionals. Notice courtesy of Otis Watson.
Reverend Jesse Jackson is calling upon Silicon Valley to "walk the talk" and fulfill what now translates into empty promises on diversity. Intel walks the talk with Intel Foundation President Roz Hudnell in conversation with Golden State Warriors' Kevin Durant's mother, Wanda Durant, the #REALMVP, a motivational speaker and philanthropist. Also check out the "Women Warriors in Tech" line up.
Back To Archives