Carla Thomas of Post News Group Reports on Golden Girls Hats & Gloves Tea
April 9, 2013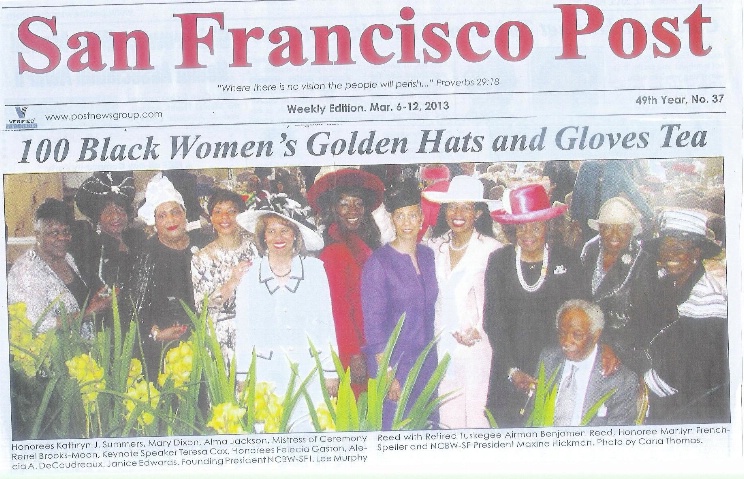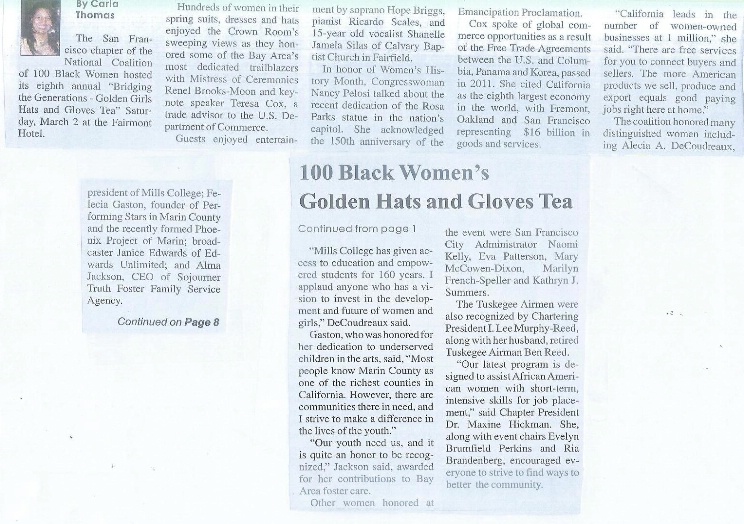 VIDEO BY LANCE BURTON OF PLANET FILLMORE FEATURES CARLA THOMAS
Jerri Lange, one of the first African American journalists and television talk show hosts in the San Francisco Bay Area passed away peacefully on April 10, 2021, from natural causes. At 96, despite several physical challenges, Jerri remained a positive and powerful force and continued to share her wisdom and experiences with her vast circle of family, friends, and admirers. Jerri is survived by her two sons, James Cowan, a print media businessman, and Ted Lange, an actor best known for his stellar performance as Isaac on the hit television series, The Love Boat, along with Ted's two sons/Jerri's grandsons, Ted IV and Turner. Jerri joins her son, the late Michael Lange, former playwright, actor, professor in heaven.
Mayor London N. Breed today celebrated the grand opening of a 100% affordable housing project in the Mission at La Fénix at 1950 Mission Street. Located between 15th and 16th Streets, near the 16th Street BART station, the building consists of 155 permanently affordable apartments for low-income households and will include 40 units for formerly homeless families; there are two additional units for on-site property management.
Mayor London N. Breed Tuesday announced the City is moving forward to open a drug sobering center for people who are experiencing the effects of fentanyl, methamphetamine, and other substances. Today, Mayor Breed will introduce a lease for the building at 1076 Howard Street at the Board of Supervisors.
Back To Archives