Kofi Bonner~Carla Javits~John A. Powell Silver Spur Honorees 10/27/20
October 22, 2020
Posted Courtesy Wright Enterprises Community Spotlight~~~
Dear Friends,

The countdown down has begun! The 2020 Silver SPUR Awards are exactly seven days away. This year's event will be virtual and will take place on October 27, from 3:00 - 4:30 pm. Register now before it's too late!
Join us in celebrating the inspiring work of this year's Silver SPUR honorees: Kofi Bonner, Carla Javits and john a. powell.
The event will also feature a highly anticipated conversation between SPUR's President and CEO Alicia John-Baptiste and Trevor Noah, the host of the Peabody and Emmy Award winning television show, The Daily Show.
This event is free, but space is limited.
SPONSORS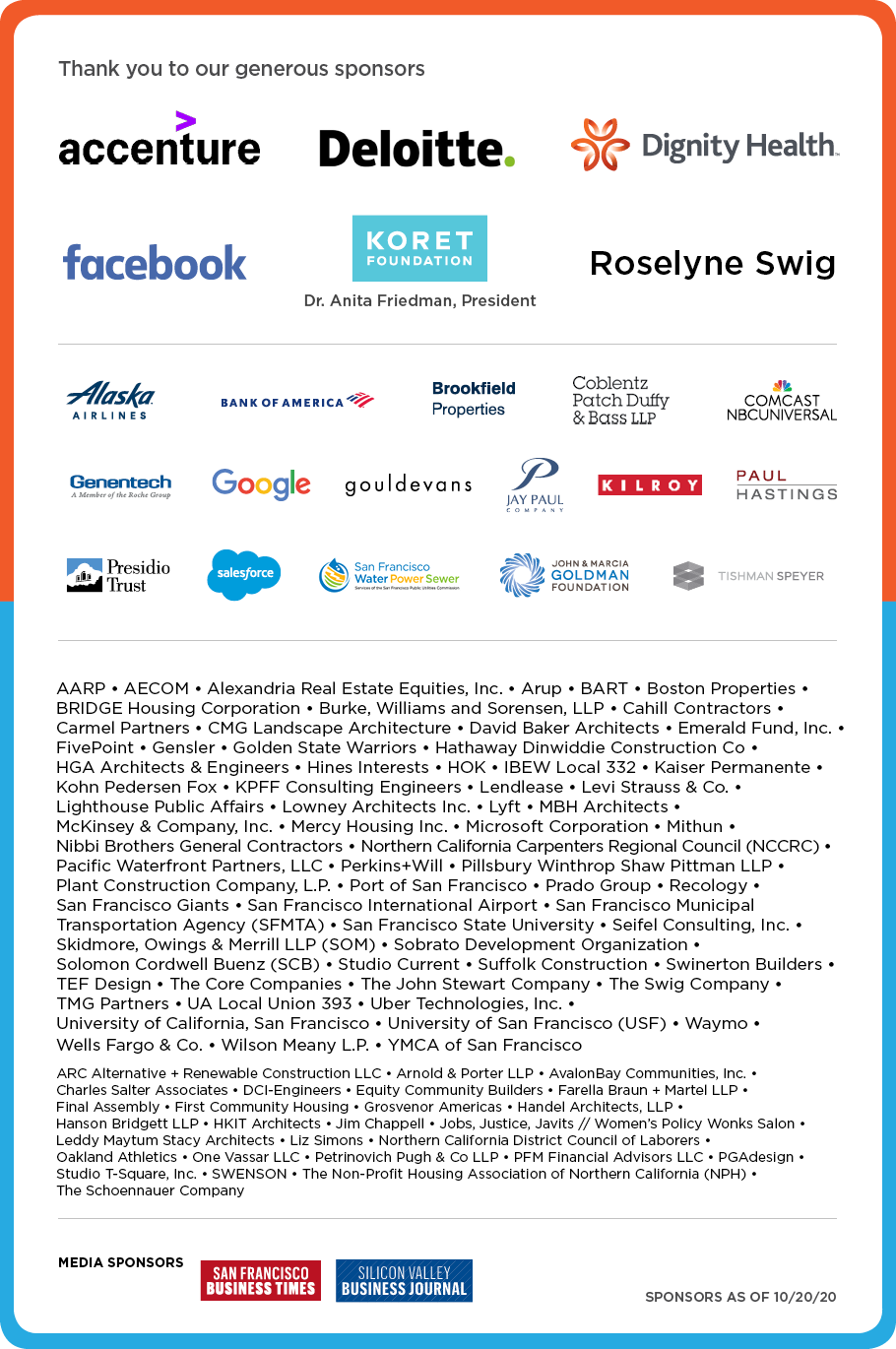 654 Mission Street

San Francisco, CA 94105-4015

(415) 781-8726

76 South First Street

San José, CA 95113

(408) 638-0083

1544 Broadway

Oakland, CA 94612

(510) 827-1900

Diane Yoder, an ordinary working class American, felt her patriotic duty calling. So she started a nationwide petition at MoveOn.org following the recent decisive presidential election, calling on the government's General Services Administration to respect the American people's choice.