Damon Batiste of NOLA's Royal Family of Music & NOSACONN Shares More South Africa News
December 21, 2021
NEWS FROM DAMON BATISTE'S NOSACONN POSTED COURTESY OF WRIGHT ENTERPRISES SAN FRANCISCO~DALLAS COMMUNITY SPOTLIGHT~~
Damon Batiste of NOLA's Royal Family of Music and founder of NOSACONN (New Orleans South Africa Connection) shares cultural news from Capetown South Africa. Batiste recently traveled to Africa on a cultural trade and tourism business trip with a delegation from the U.S. See article, "Damon Batiste of NOLA'S Royal Family of Music In South Africa Making Cultural Tourism Strides Amid Omicron Fears with US Team on His 82nd Visit: https://www.prlog.org/12896341-damon-batiste-of-nolas-royal-family-of-music-in-south-africa-making-cultural-tourism-strides-amid-omicron-fears-with-us-team-on-his-82nd-visit.html
The Rainbow Academy Newsletter December 2021
THE RAINBOW ACADEMY
NEWSLETTER DECEMBER 2021
OUR RAINBOW YEAR IN REVIEW
With 2022 just around the corner, we would like to take this opportunity to reflect on our journey together over the last 12-months, and "set the stage" for what we have in store.

As we well know by now, COVID 19 has continued to apply pressure and a set of challenges to every element of our lives. Navigating social distancing, lockdown regulations, quarantine, curfews, and loss of income, revenue, and in regrettable instances, even loved ones, it is fair to say that 2021 has certainly kept up on our toes.

The Rainbow Academy team has focused on adapting or restructuring existing programmes to move with the requirements that government rulings established, as well as concentrating on overall sustainability of the organisation. Always remembering education, empowerment, and employment for the youth of South Africa, The Rainbow Academy team committed to not only keeping its doors open, but setting up for many years to come in this new landscape.
THE RAINBOW BOARD 2021 - 2024
Let's start off by welcoming the new board of directors to The Rainbow Academy team! These are twelve highly skilled, experienced, and diverse individuals. We are thrilled to have them on board with us to share their wealth of knowledge and lessons learned as we continue to collaborate ad work together.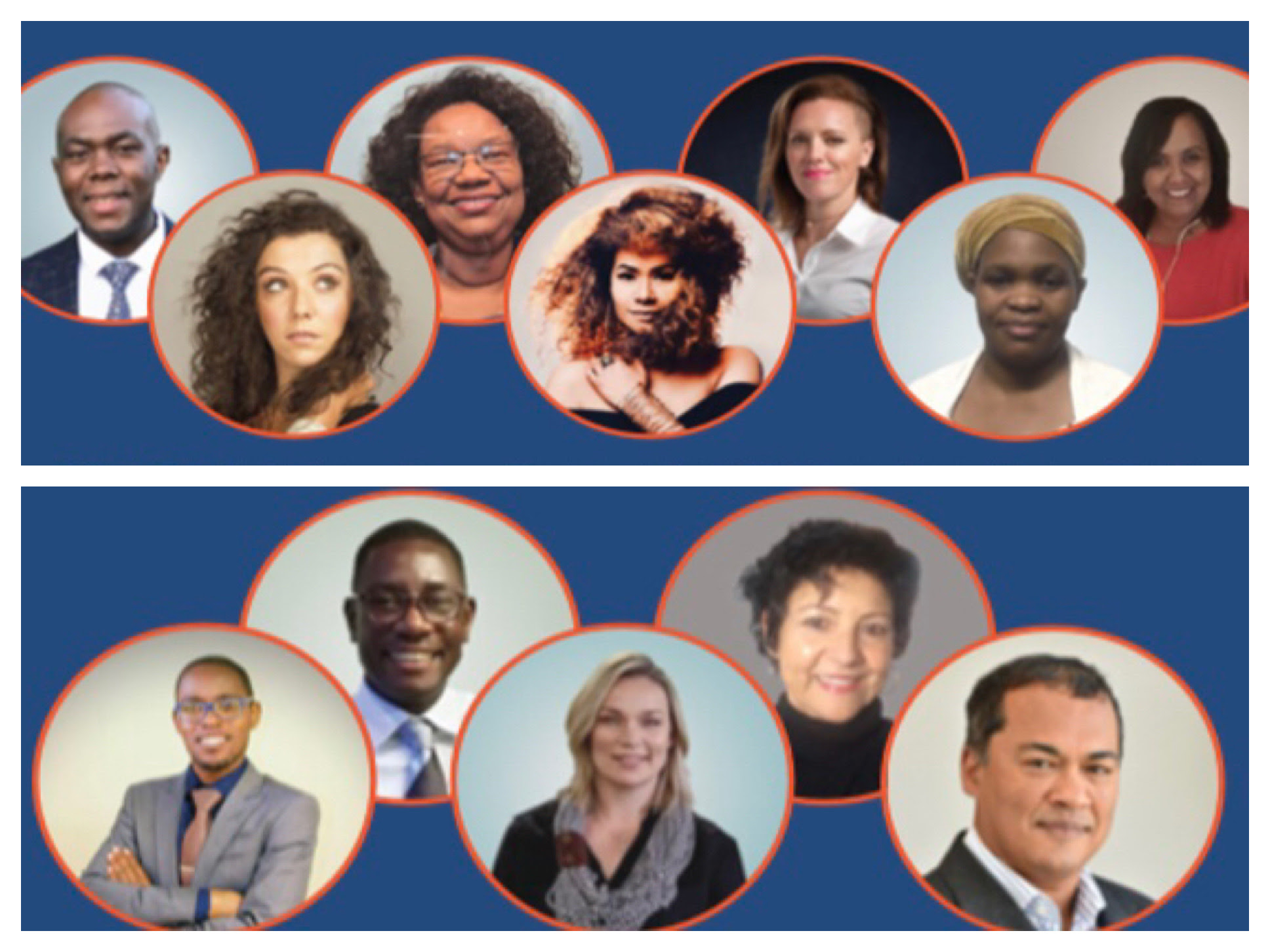 Top - Left to right :Eric Kabuya Mwepu, Imke du Toit, Jane Moleleki, Denay Willie, Claire Alexander, Thenjiwe Mgedisi, Julia du Preez
Bottom - Left to right: Wiseman Ngubo, Tony Elvin, Dea Muller, Delicia Forbes, Nigel Suliaman
INTRODUCING OUR NEW FILM PRODUCTION COURSE
Live arts performances have of course been a topic of contention during 2021, with many theatres closing their doors, or COVID regulations making it difficult to get a decent size audience together.
Because of this, The Rainbow Academy was thrilled to announce Maropeng Vushangwe joining the team and introducing Film Production as part of the syllabus.


Offering training in film history, writing, producing, directing and editing for film, camera, sound and lighting skills and operating studies, as well as content creation for digital platforms. The programme also includes acting ad performance for camera and audition preparation to offer insight for the students about successfully booking jobs in the industry.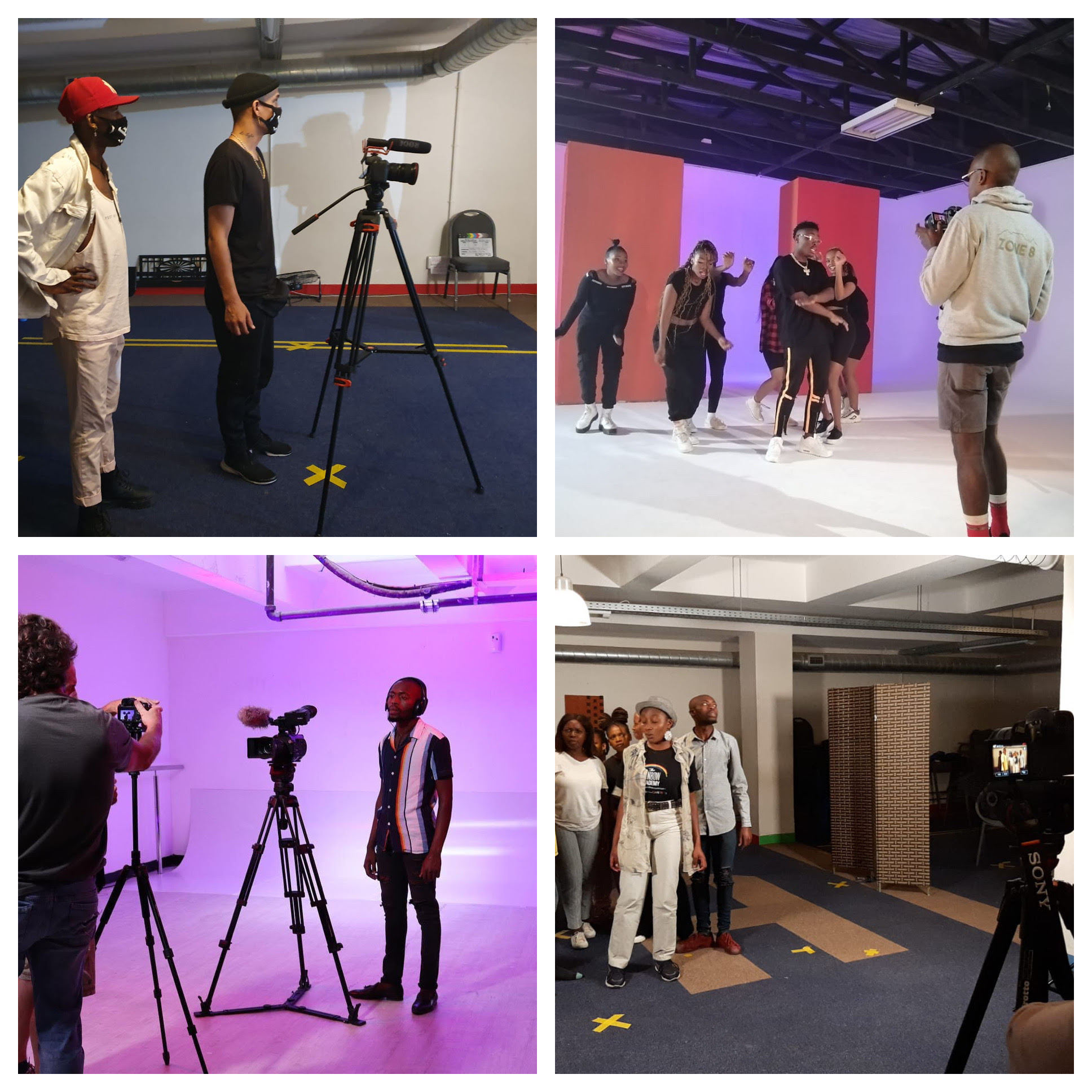 A FASINATING AND NEW ADDITION TO OUR PROGRAMME
The Academy introduced weekly workshops into the curriculum, which run every Tuesday and Thursday afternoon. The workshops are hosted by different guest lecturers, who are professional performers, writers, entrepreneurs, business owners, etc., and offer unique new skills and possible job opportunities for our students upon graduation.
Topics have varied from Health & Safety, to Screenwriting, to Magic Tricks, to Meditation, and we continue to switch these up going into 2022.

Our 2021 guest lecturers: Mark Graham Wilson; Brent Lawrence; Jacques Le Suer; Thabiso Maretlwaneng; Karen Jeyes; David Muller, Sue Diepeveen and Michael Jojo.
WE DID IT AGAIN!
We are thrilled to announce that The Rainbow Academy 2021 students have successfully passed their Musical Theatre Trinity College London examination! Not only did they pass, they received a distinction of 92% for their self-written and self-composed piece, "A Pandemic Pantomime".

Following the examination of this piece, The Rainbow Academy hosted a successful examination recital showcase for parents, board members, partners and new potential collaborators for 2022. We also recorded this recital and will be using the content in February 2022, for an exciting online production we have planned.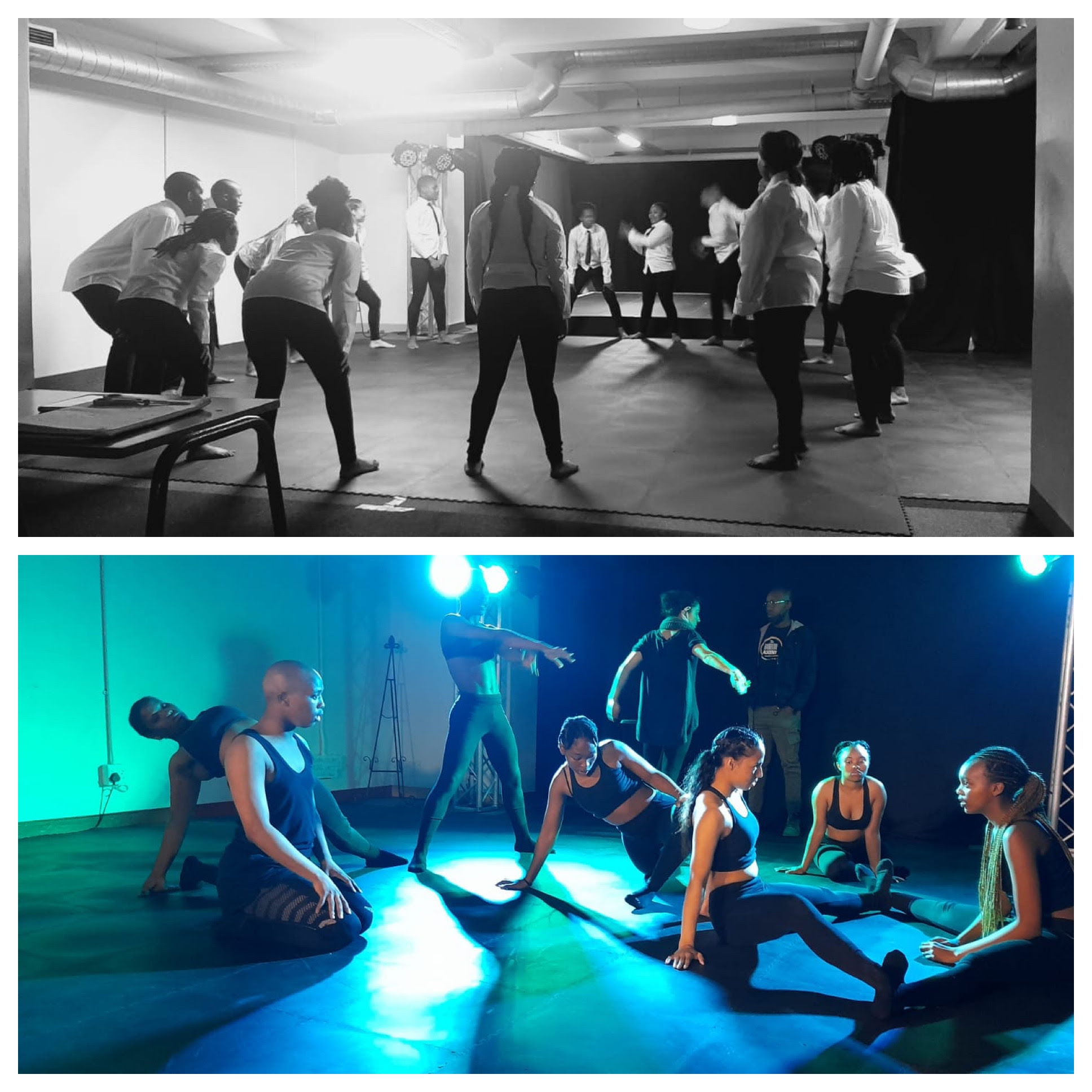 BASA FINALISTS 2021!
In addition to all of this wonderful news, we also need to celebrate that in 2021, we made the 2021 finalist list and were nominated for two Business in the Arts awards –
SMME & Sponsorship In-Kind for our "Making Rainbow's in the Time of COVID-19".
NEW FUNDING 2021
The Rainbow Academy successfully secured Erling Brekke Foundation; Swagelok & Old Mutual as new 2021 sponsors,



and secured annual funding from the Department of Cultural Affairs & Sport and The National Arts Council.
RAINBOW ACADEMY EVENTS
Also, let's not forget all of the events and performances that The Rainbow Academy was invited to be part of in 2021, including:
Russian TV Awards
Groote Constantia Birthday Celebrations
International Tourism Film Festivals
Africa Day Celebrations at Iziko Museum
Numerous exhibit events.
Did you know, The Rainbow Academy is available for corporate and entertainment bookings?
Please contact imke@rainbowacademy.co.za for more information.
In conclusion, we can agree that whilst 2021 presented us with a great number of hurdles to overcome, The Rainbow Academy can hold its head up high and say "We did it!
2021 did not beat us and we are stronger than ever!"

From all of us at The Rainbow Academy, we wish to extend a huge and heartfelt thank you to all of our supporters. We wish you all a blessed, loving, and prosperous festive period. Relax, spend time with your nearest and dearest, and recharge those internal batteries, ready to face 2022 with the passion and gusto needed to make it the best year ever!

Whatever 2022 brings, we will continue to grow.

BRING IT ON!
Get Involved Today!
As an NPO, we rely heavily on sponsorship and donations in order to provide less privileged youth with the hope of a sustainable future, through education, employment and entrepreneurship in the cultural and creative sector in
South Africa .

We actively seek sponsorship, volunteers and donations every year from private donors, corporates, businesses, government, special bequests and others in order to sponsor students and keep the programme fully operational.
Here are a few ways you could get involved and join our mission:
Become a sponsor
Sponsor a student for the year
Make a monthly pledge
Staff Giving
Become a volunteer teacher or mentor
Volunteer your time, skills or passion in marketing, PR, events, fundraising, finance, legal, management or business administration
Donate your music instruments, equipment, desktops, laptops, costumes or wardrobe
Book one of our corporate shows
Upcoming events
Click on our social media links below to find out more about our exciting events we have instore for 2022!



THANK YOU for helping to build and strengthen
our country through supporting education and
youth in the arts when the world needs it the most.

EDUCATE. EMPOWER.EMPLOY

Copyright © 2021 Turn Style 177 NPC t/a The Rainbow Academy (092-334-NPO), All rights reserved.

The Rainbow Academy is a registered, non-for-profit school of Performing Arts and Business (092-334-NPO) in the Western Cape. We provide a one to two-year scholarship programme in skills training, qualifications and jobs across the combined fields of performing arts, film, digital technologies, cultural tourism and business.

Our mailing address is:

The Rainbow Academy
106 Adderley Street
Cape Town, 8000
South Africa

Want to change how you receive these emails?
You can update your preferences or unsubscribe from this list.

THE RAINBOW ACADEMY (2010 – 2021)
2018 BASA AWARD (BUSINESS AND ARTS SOUTH AFRICA) / 2017 NOMINEE OF THE NEA- MARTIN LUTHER KING AWARD / LONDON TRINITY TOP ACHIEVERS SOUTH AFRICA 2017-2019


On Tuesday, February 7, Founder and Executive Director of Ayudando Latinos a Soñar (ALAS) and an Assistant Professor at the University of San Francisco, Dr. Belinda Hernandez-Arriaga, will attend President Biden's State of the Union Address at the invitation of Congresswoman Anna Eshoo, California 16th Congressional District.
Mayor London N. Breed today announced the projects that will receive funding to improve living conditions in the Tenderloin as part of the Tenderloin Community Action Plan (TCAP).
OneVet OneVoice hosting a new event, and we'd love to see you there. Join us for Art and Entertainment at the Veterans Gallery, January 20, 2023 at 6:00 PM.
Back To Archives