"The Cornerstone of Wright Enterprises is Community Service.
A strong community yields a good environment for business and pleasure.
Community well-being and productivity go hand in hand."

"COMMUNITY SERVICE IS THE CORNERSTONE OF GOOD BUSINESS!"

With all due respect to President Barack Obama, "Yes, W.E. Can!"
has been a trademark of Wright Enterprises since 1997,long before the 2008 election.
CBS 5/CW Bay Area Airs National Coalition of 100 Black Women in San Francisco 2012 Weekend PSA
CBS 5/CW Bay Area TV Airs :15 Second National Coalition of 100
Black Women in San Francisco Multicultural

Weekend (March 2-4) Public Service Announcement
Written & Produced by Jackie Wright of Wright Enterprises.
READ MORE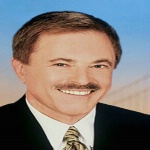 Don Sanchez interviews Danny Glover-Haitian Earthquake & Soundtrack for a Revolution. Click this link
.
Danny Glover speaks with Nick Smith, Janelle Wang on ABC 7's View From the Bay
(photo by Jackie Wright 1-14-10)


"I am a Haitian at Heart," said Glover quoting

Frederick Douglass

. Click this link or the image to see the interview. "Soundtrack for A Revolution Oscar Nomination Hopeful Celebration" a benefit for the NAACP organized with two weeks lead time presented by LaHitz Media and Wright Enterprises
at Third Baptist Church in San Francisco, was redirected to also assist Haitian relief efforts.

Glover all so spoke with ABC 7's Reporter, Don Sanchez.

Clink this link to see the news report.

Speaking of the Obama Administration: "Let me go out on a limb and say this administration will be defined by how it treats

Haiti

," Danny Glover.
(Click Here for Media Advisory)



Anthony Hamilton and The Blind Boys of Alabama

(Click Image for Trailer of "Soundtrack for a Revolution")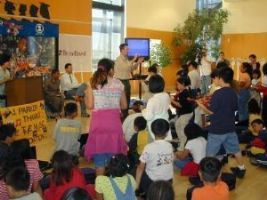 AT&T Gives Back to San Francisco Schools.