"The Cornerstone of Wright Enterprises is Community Service.
A strong community yields a good environment for business and pleasure.
Community well-being and productivity go hand in hand."
"COMMUNITY SERVICE IS THE CORNERSTONE OF GOOD BUSINESS!"
With all due respect to President Barack Obama, "Yes, W.E. Can!"
has been a trademark of Wright Enterprises since 1997,long before the 2008 election.
Jimmy Jean-Louis of NBC's "Heroes" Fame is "Toussaint Louventure"
Opening the Oakland International Film Festival,

April 3rd
Oakland, CA - March 31, 2014 -
Congratulations to David Roach and the Oakland Film Society as the 12th annual Oakland International Film Festival gets underway,

Thursday, April 3rd

with an epic French produced film, "Toussaint Louverture!" Will Danny Glover be there?! Toussaint is one of the historical figures he has always wanted to produce a film about. The film is truly a "French Connection" in that it is in French with English subtitles. The historic film about a historic man opens the festival at the historic Grand Lake Theater in Oakland.
Here's your chance to enjoy a visually stimulating film, practice your French, and see the great work of actor Jimmy Jean Louis among other things. It's happening
this Thursday
and it's just the type of film that would be great to introduce your students or your own children to...give them a chance to see a different perspective from "Hollywood." The film will be shown in two parts... with an intermission. Wow, when's the last time you've enjoyed such an epic...maybe "Gone with the Wind." "Toussaint Louverture" is 180 minutes. And it will be followed by short films... Click the Image to find out more about the Oakland International Film Festival!
Jimmy Jean-Louis, "The Haitian" of NBC's Heroes
portrays Haitian Hero
"Toussaint Louverture"
in the epic film that opens the Oakland International Film Festival.
Byron Jackson & Kern Konweiser's
"#10 DeSean Jackson: The Making of a Father's Dream"
from San Francisco Black Film Festival to Lake Tahoe
During Celebrity Golf Tournament
Wednesday, July 17, 2013
Media & VIP Celebrity Screening at
the Horizon Casino & Resort

http://mediavipcelebrity-deseanjacksondocscreening.eventbrite.com/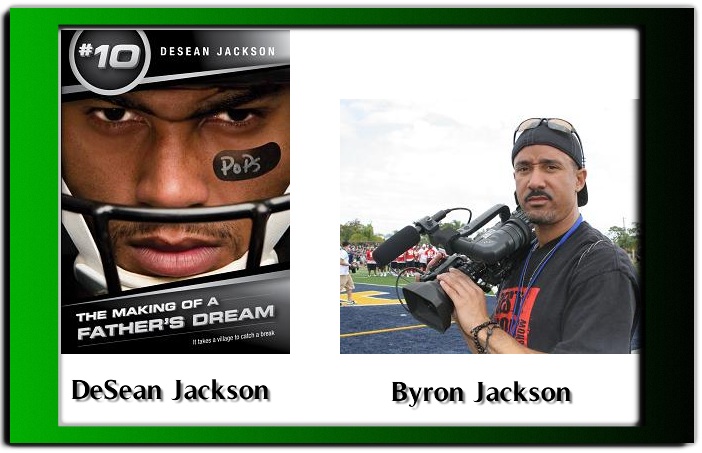 Byron Jackson's 18 years of filming younger brother,
DeSean Jackson, pays off with an inspiring documentary
about family, strong work ethics and excellence.
Media & VIP Celebrity Screening at
the Horizon Casino & Resort
Benefits the Lake Tahoe Boys and Girls Club

Democratic Leader Nancy Pelosi Speaks with Media
at SF Chapter of the National Coalition of 100 Black Women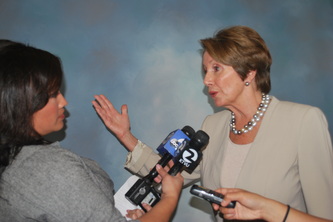 Media Relations by Wright Enterprises
Danny Glover speaks with Nick Smith, Janelle Wang on ABC 7's View From the Bay
(photo by Jackie Wright 1-14-10)
"I am a Haitian at Heart," said Glover quoting

Frederick Douglass

. Click this link or the image to see the interview. "Soundtrack for A Revolution Oscar Nomination Hopeful Celebration" a benefit for the NAACP organized with two weeks lead time presented by LaHitz Media and Wright Enterprises at Third Baptist Church in San Francisco, was redirected to also assist Haitian relief efforts.
Glover all so spoke with ABC 7's Reporter, Don Sanchez.

Clink this link to see the news report.

Speaking of the Obama Administration: "Let me go out on a limb and say this administration will be defined by how it treats

Haiti

," Danny Glover.
(Click Here for Media Advisory)


Anthony Hamilton and The Blind Boys of Alabama
(Click Image for Trailer of "Soundtrack for a Revolution")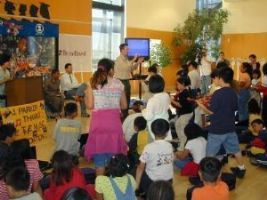 AT&T Gives Back to San Francisco Schools.